Dream Duster
$4,200.00
Jack Gibson
In her dance, Dream Duster is a character between worlds and as she blows her magic dust at you she can make you in to an angel or a monster. Let her cast her spell on you!
24 x 12 x 12″
Description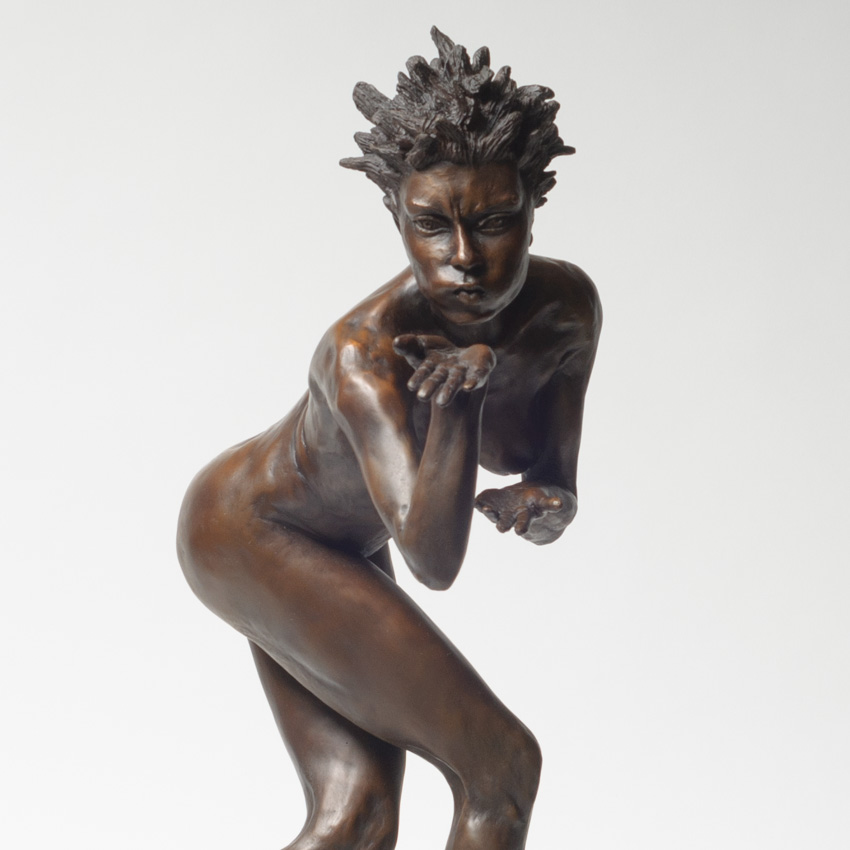 As I watched a contemporary dance group it was one performer in particular that caught my eye. Her movements were bold and her features were unique. She did a solo performance within the group and the ending pose of the performance remained etched in my thoughts for over a decade. I thought of how those features could be interpreted into a bronze.
As she would continually resurface in my mind the magic of her pose began to reconstruct into the form in which I would sculpt her. However, it was always her face that I saw clearly and the patina's that I would use on this imaginative piece. Her face was definitely going to be my starting point.
Fortunately, I was able to find a model not too far away from my new home on the Sunshine Coast. The model was able to help me to start creating my vision. Inspired by one pose in particular..Dream Duster began to form.
Now, my vision moved from her face to her unique pose. With the models help I could work with the pose in a concrete form. As I started to sculpt this piece that I had been envisioning for over a decade, like everything else I seem to start it evolved into something more special to me. Perhaps some of my own spirit meshed into this piece.
As I admire this piece I always find new personality in it. Dream Duster does not seem to leave your mind and you can spend many hours gazing at her as she casts her magic on her audience.